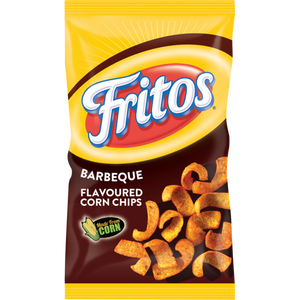 Fritos Barbeque 120g
Fill up with Fritos! The original corn chip.

Fritos was created in 1932 by Charles Elmer Doolin. Unlike the similar tortilla chips, which are made from cornmeal and use the nixtamalization process, Fritos are made by deep-frying extruded whole cornmeal.
Did you know - You can get a Frito Pie Hot Dog at Dodger Stadium and AT&T Stadium.