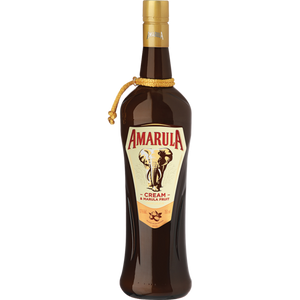 Amarula Cream 700ml
The true South African Icon. Made from the delicious Marula fruit of sub-Equatorial Africa, the Marula spirit is distilled and aged in French oak for two years. Wood spice characters of vanilla and toast are naturally imparted and important ingredient is fresh dairy cream that gives Amarula its rich and velvety smooth consistency.
A refreshing after dinner drink and is equally delicious when served as a refreshing tall cocktail with a mixer, pour it over ice-cream, or enjoy it with milk. An essential ingredient for the famed for the Springbok Shooter which is best made with Oude Meester or Butlers Peppermint Liqueur and Amarula Cream Liqueur.
Strength ABV - 17%
Not for sale to persons under 18 !