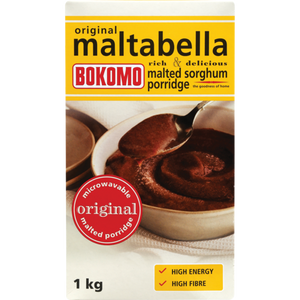 Bokomo Original Maltabella 1kg
The Ancient Grain Porridge with malted Sorghum.
Delicious Original flavour. A smooth, creamy texture. A quick, tasty and nourishing breakfast for your whole family.
Customer Reviews
Great Product
Never stopped liking this since I was a child. My order was delivered promptly hassle free. Will order again.