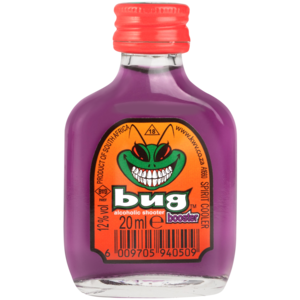 Bug Alcoholic Shooter Booster 20ml
A South African home-grown party Shooter.
Mischievous and fun, this is the wildest shooter drink in the world. These small yet mysterious bottles can be used to play those fun shooter games we all love at our parties.
Strength ABV - 12%
Not for sale to persons under 18 !