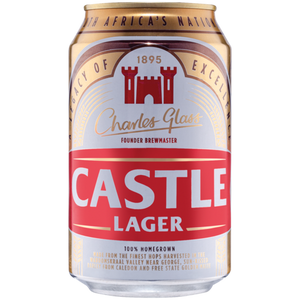 Castle Lager Singular 330ml Can
It all comes together with a Castle
Castle Lager is South Africa's oldest beer brand - the iconic, somewhat dry, somewhat bitter, never sweet beer. It still represents the quintessential South African experience and the values of friendship and coming together. As the brand has grown it has expanded into the rest of the continent.
Strength ABV - 5%
Not for sale to persons under 18 !
Customer Reviews
Castle lager
Did not buy this for myself but my nephew....I think he enjoyed it!