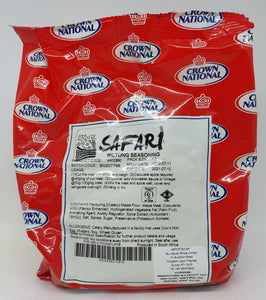 Crown National Safari Biltong Spice 2kg
Make your own Biltong and dry wors droewors from home.

Safari Biltong Spice is one of the most popular biltong spices in South Africa. This biltong spice will give your biltong the taste of South Africa. 40-50g of spice per kilogram of meat, sprinkled with vinegar. With its beefy, coriander and pepper notes, this seasoning produce.