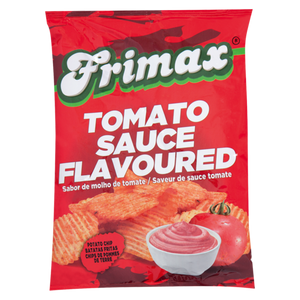 Frimax Tomato Sauce Flavoured Chips 100g
Indulge yourself with a packet of Frimax Potato Chips, made from our exclusively selected, leading Potatoes grown from local South African soil.
Every packet is filled with the beautiful goodness and flavour packed taste that you've come to expect from Frimax.
A saucy treat, these Tomato Sauce flavoured chips are just the right thing. Crispy and crunchy, they are a great braai snack that can be enjoyed on their own or with a tasty dip.