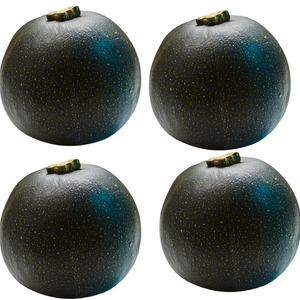 Gem Squash 4 for £3,50 
PLEASE NOTE THAT THIS IS A FRESH PRODUCT DELIVERED STRAIGHT FROM THE FARM HENSE NO GUARANTEE ON QUALITY, CONSISTENCY OR EXACT FRESHNESS.
Noted for its rounded shape and dark green skin, the gem squash has a sweet taste and can be prepared a variety of ways.
Best for roasts, Stews or Stuffed on their own as a main  - 4 varied sized gems.