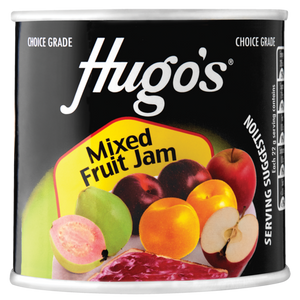 Hugos Mixed Fruit Jam Smooth 450g
The one and only. South Africa's most popular Mixed Fruit Jam.
Hugo's has a wide range of delicious products that add taste and value to any meal
Goes great with Peanut Butter for that perfect Peanut Butter and Jam sandwich, truly South African.
Customer Reviews
Yummy Yummy
I love it. It brought my childhood memories. It still tastes the same like in the good olden days. It's even more yummy on scones. I will be ordering another one soon.