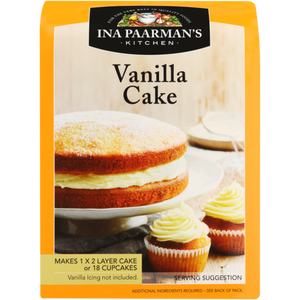 Ina Paarmans Bake Mix Vanilla Cake 600g
Indulge in the exquisite flavours of Ina Paarman's Vanilla Cake Mix. Crafted with the finest ingredients and the essence of pure vanilla, this mix guarantees a moist, flavourful cake that's a breeze to prepare. Elevate your baking experience and create memorable desserts with the trusted quality of Ina Paarman's.
Makes 2 Cake Layers or 18 Delicious Cupcakes.