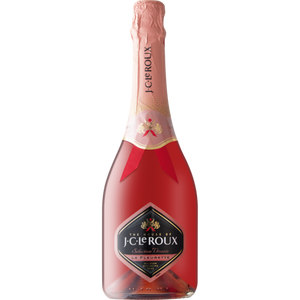 JC Le Roux La Fleurette 750ml
This lively passion pink sparkling wine entices all the senses. It reveals a delightful melange of sweet, fruity flavours with hints of strawberry, plum and tropical fruit. This exuberant bubbly perfectly balances freshness and sweetness with its playful palate of strawberry and sensual plum flavours followed by the richness of Muscat. It is pure femininity in a bottle and is sure to uplift any occasion.
Strength ABV - 7,5%
Not for sale to persons under 18 !