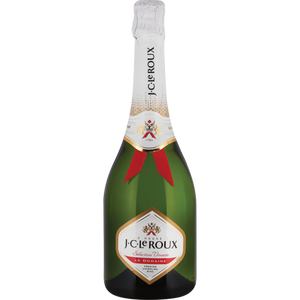 JC Le Roux Le Domaine 750ml
This is a delightful sparkling wine that comes alive on the palate. It has all the finesse and freshness of a Sauvignon Blanc intertwined with the gentle sweetness of the Muscadel while keeping its crisp youthfulness intact. Low in alcohol, with mouth-filling sweetness and a clean finish,it is truly a sparkling wine to enliven any occasion.
Strength ABV - 7,5%
Not for sale to persons under 18 !