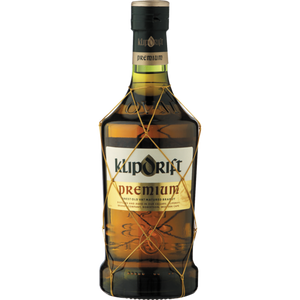 Klipdrift Premium Brandy 700ml
South Africas Leading Brandy - Met Eish, Ja
In 1938, at exactly 8:02 pm, the first drop of Klipdrift export was distilled by JP Marais. Known for his generosity, he shared it with his friends and neighbours who couldn't stop talking about its smooth, full-bodied taste. A taste which, even today, is crafted exactly the same way.
Klipdrift Premium is the result of the Master Distiller's dedication to crafting the smooth, FULL-BODIED BRANDY enjoyed today. Made by skilfully blending and an extended maturation period of 3 year old brandy and older. With its distinctive character and style, it's more than just golden premium quality – it's art.
Strength ABV - 43%
Not for sale to persons under 18 !