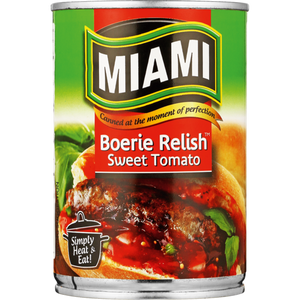 Miami Boerie Relish Sweet Tomato 450g
South Africa's number one!
This relish has sweet flavour with a subtle vinegar tang. The chopped tomatoes, onions, herbs and spices are cooked to a smooth saucy consistency, packed full of flavour.
Great as a meal accompaniment and excellent for Boerie Rolls, YUM !