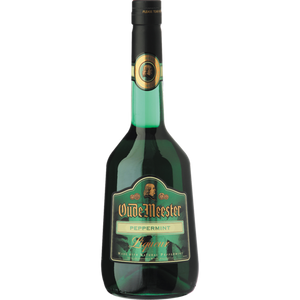 Oudemeester Peppermint Liqueur 700ml
Oude Meester peppermint Liqueur is a refreshing after dinner drink and is equally delicious when served as a refreshing tall cocktail with a mixer, pour it over ice-cream, or enjoy it with milk. An essential ingredient for the famed for the Springbok Shooter which is best made with Oude Meester Peppermint Liqueur and Amarula Cream Liqueur.
Strength ABV - 23%
Not for sale to persons under 18 !