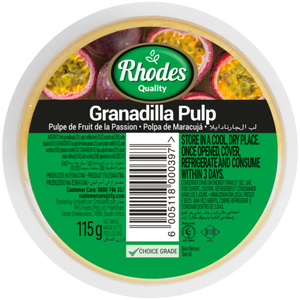 Rhodes Granadilla Pulp 115g
Add a revelation of flavour to your puddings with Rhodes Granadilla Pulps exceptional quality, colour, and texture.
Cheesecakes and even meringues will never be the same again. Featuring the tantalising taste and flavour of tangy granadilla, this scrumptious delight is a delicious choice.
Great for Fridge Tarts & Puddings!