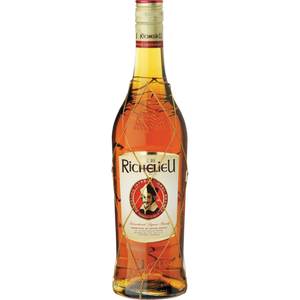 Richelieu Brandy 700ml
Richelieu brandy is double distilled in French copper pot stills which contribute to its rich and rewarding full-bodied character. The mysterious maturation process takes place in casks of imported French Oak, where the subtle interaction of wood, spirit and air creates Richelieu's unmistakable smooth character.

Strength ABV - 43%
Not for sale to persons under 18 !