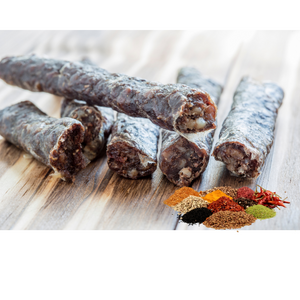 SA Spaza Drywors Smokey Barbeque Flavour 200g
Subtlety infused with Barbeque Spices!
Our Biltong and Drywors is made the Traditional South African way. Only the best premium grass-fed beef, and the finest ingredients, which combine to make our mouth-watering choice grade biltong and Drywors. Slowly air dried with attentive love and care for up to 4 days, then packed into convenient size packs for the high protein perfect beef snack.

Our Biltong and Drywors is packed in a protected atmosphere which allows for up to 5 months shelf life.
Once opened store in a cool dry environment and preferably consume within 3 days, and please avoid any moisture.