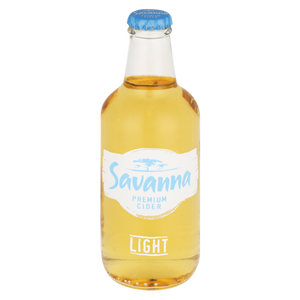 Savanna Light Cider Glass 330ml Bottle
Savanna Lite is South Africa's leading cider export and the third-largest cider brand in the world. Savanna Dry is produced from crushed apples grown in the Elgin Valley of the fertile Western Cape, and it is described as a clear, refreshing and dry tasting cider.

Strength ABV - 3%
Not for sale to persons under 18 !