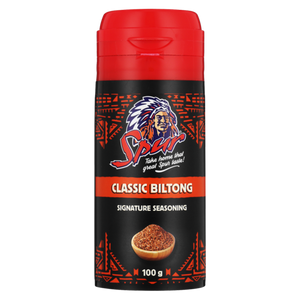 Spur Signature Seasoning Classic Biltong 100g
Spur's delicious Classic Biltong Signature Seasoning is perfect with any meal.
Add it to your choice of meat, chicken, fish or salad and chips.
Available in a 100g shaker with a handy flip-top cap. Store in a cool, dry place with the flip cap closed. Use within 6 months of opening.