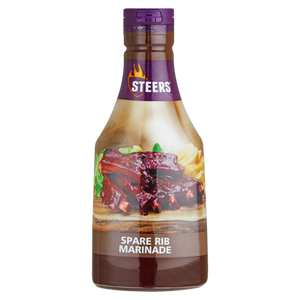 Steers Marinade Sparerib 700ml
Steers mouthwatering SpareRib Marinade is perfect for every braai and family barbeque.
Steers products are tried and tested in Steers outlets and now available to the individual for home use.
No Steers in the UK, No Problem! Get yourself the Steers SpareRib Marinade and use it on your ribs and meats for a reminder of South African Steers.
Great for Braai and Barbeque get togethers.