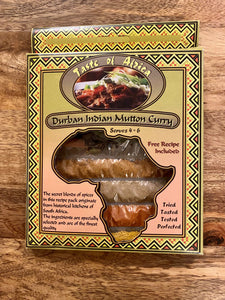 Taste of Africa Durban Indian Mutton Curry
The secret blend of spices originating from historical kitchens in South Africa.
Make your own authentic Durban Mutton Curry at Home in a few simple steps.
All you need to cook up a storm, including step by step instructions. Just add meat and Veg.