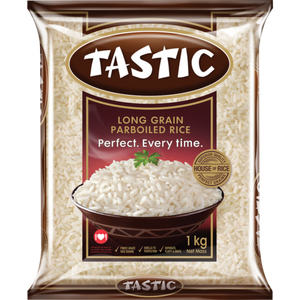 Tastic Long Grain Parboiled Rice 1kg
Tastic Parboiled Rice is specially selected from the world's best quality rice: long grain, unbroken, clean and white. Before milling takes place, the rice undergoes a unique and patented process of parboiling.
Ideal for a large variety of both savoury and sweet dishes.
Tastic is guaranteed to always cook up separate, fluffy and white, giving you fantastic meals that are perfect. Every time.