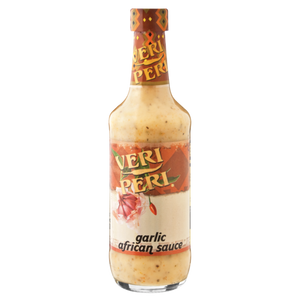 Veri Peri Sauces Garlic 250ml
Veri Peri Your Smoking Hot Sauce - HMMM 
Recommended
Veri Peri Sauces have been trusted by generations of spice loving South Africans.
Great as a Sauce but also an excellent marinade. This sauce is an emulsion, which means it won't separate when you cook with it or mix it into other sauces.
Enhance any meal and brings flavour and life to any dish!