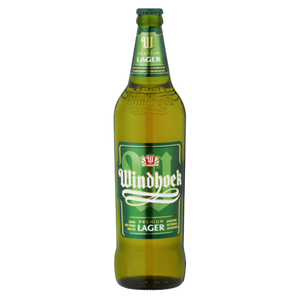 Windhoek Lager Premium Single 330ml
A lovely golden, premier lager that features rich aromas of malted grain and sweet citrussy notes.
Sip and savour this award-winning, one-of-a-kind premium beer with unique hop and barley flavours. Kick back and enjoy it with friends and family, it is delicious and refreshingly crisp.
Strength ABV - 4.0%
Not for sale to persons under 18 !